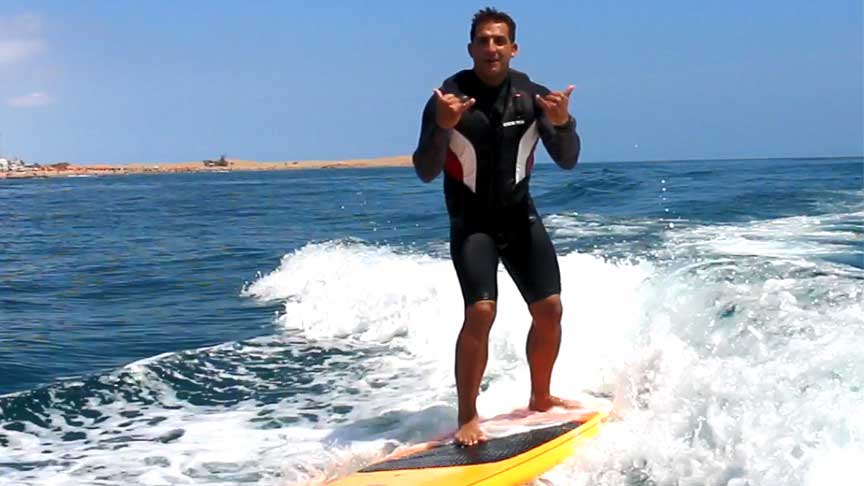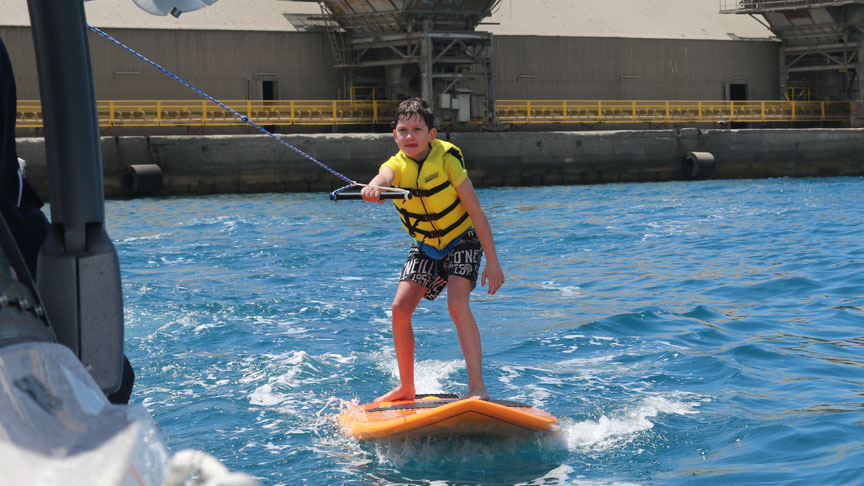 BASIC AND ADVANCED WAKESURFING
You can experience the very first steps of Wake Surfing and a nice cruising day by boat in Gran Canaria coast. Esta ocean boat is the best and only one Surf sport boat in Gran Canaria. Our boat are not just fully equipped for wakesurf . Also for the best luxurious boat trip time you'll ever spend in Gran Canaria. Like all our activities, Esta ocean look for the best quality for our clients.
We offer:
- Lessons or ride
- Live jacket & board
- Passenger on board watching is optional
- The activity lasts approximately 15 minutes
- Amazing feeling sliding in a wakeboard surfing the wave of the boat
- Lessons for beginners to professioanals
- And lessons for individuals or groups.
- Professional and experience instructors surf qualified
- Wake and wakesurf courses for kids from 5 to 12 years old. Program for all children.
- Optimal equipment for quick learning.
BOAT RENT 1 HOUR
€180/60 min
BOAT RENT 1:15 HOUR
€218/75 min
BOAT RENT 1:30 HOUR
€255/90 min
BOAT RENT 2 HOURS
€300/120 min
WARNING: The boat has a capacity up to 8 people. Price is for the time, not per person.
TRANSFER
Private VIP transport going & returning from hotel
ON THE BOAT
Put your own music!
Passengers is optional
ALSO
Free drinks
Snacks & some appetizers